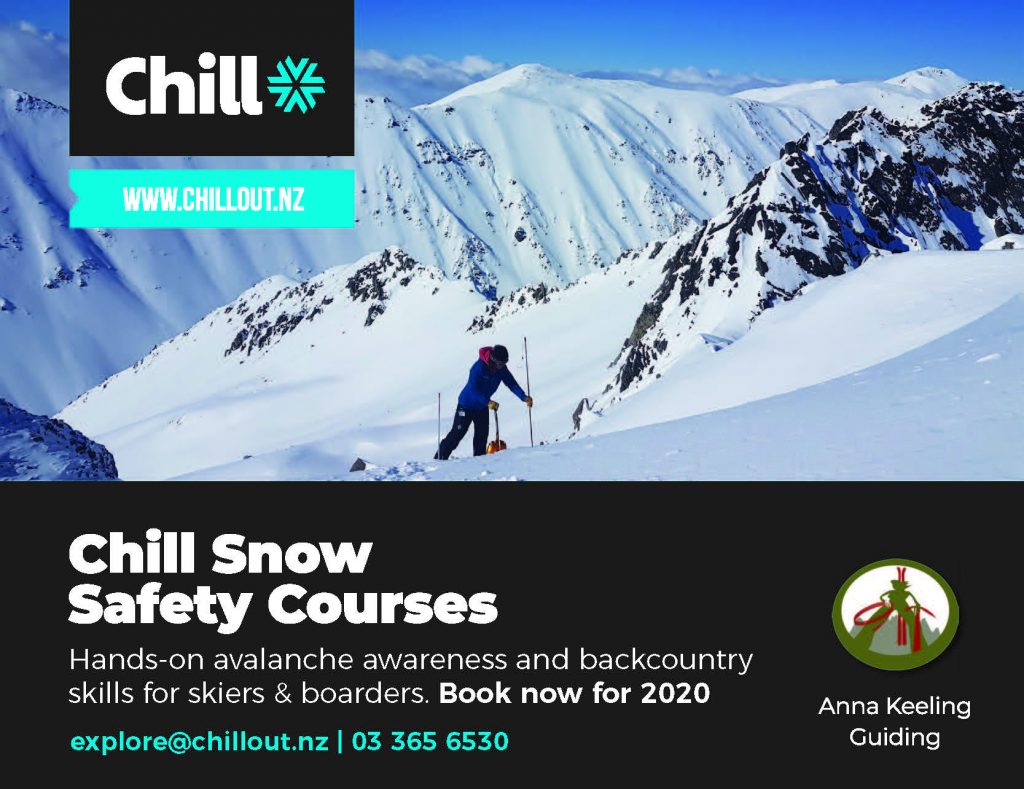 Chill Snow Safety Courses
Snow Safety with Anna Keeling Guiding
Hands-on avalanche awareness and backcountry skills for skiers & boarders.
Chill Multi-Mountain Ski Passes
The Chill Pass allow you to ski at up to 12 ski areas across the South Island. The flexibility to ski in the Waitaki, Mackenzie, Canterbury, Kaikoura and Nelson Lakes Districts is what makes the Chill Pass truly New Zealand's ultimate multi-mountain ski and snowboard pass. The Ski Areas on the Chill Pass are unique, offering uncrowded slopes, awesome terrain, affordable skiing, great alpine camaraderie and convenient mountain lodge accommodation. Our premium pass is the Chill12 Season Pass, allowing access up to 12 ski areas throughout the whole winter season.